The Teesside Princess
River Cruises Stockton
We have been running day and night river cruises up and down the River Tees for many years. Our cruises are perfect for any type of special event and we regularly host our own event based cruises throughout the year.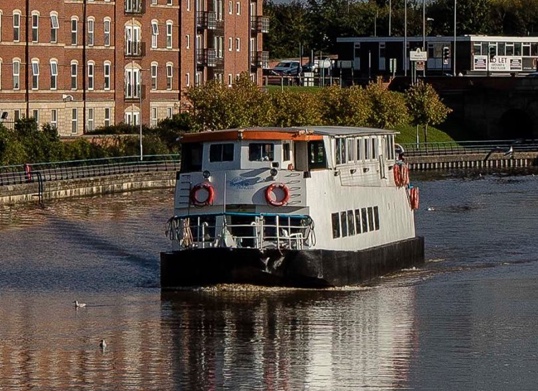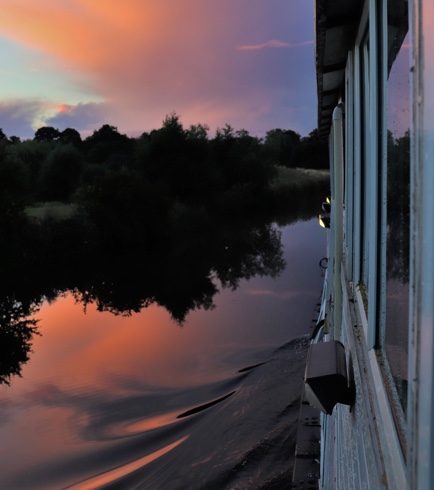 About Us
The Teesside Princess is a twin engine with bow thruster leisure cruiser with a carrying capacity of 120 passengers and crew. It provides a floating venue for corporate events, celebrations or occasions. The two-tiered vessel operates both public and private charter cruises, on the scenic waters of the River Tees. A variety of dining options are available to passengers, including lunches, traditional afternoon teas, BBQs and sunset dinners.
The vessel offers the following:
Afternoon Tea
One of our most popular river cruises is our afternoon tea cruise. We offer a selection of drinks and tasty delights. 
Private Hire
Do you have a special event or occasions you need a venue for? The Teesside Princess is the perfect venue.
Roast Dinner
Enjoy a beautiful roast dinner and take in the idyllic scenery of the River Tees, with our roast dinner cruise.
Themed Sails
Throughout the year we host themed sails such as murder mysteries, halloween parties and many more.
Daytime Sails
With a daytime cruise you can take in the breathtaking scenery of the River Tees, whilst enjoying your food.
Evening Sails
Our evening sails allow you to enjoy a leisurely cruise along the River Tees, whilst taking in the night time views.
"Booked in for the roast dinner cruise and it was excellent. The boat is well fitted out and the views up the river were great. The roast dinner was fantastic with very generous slices of delicious beef and loads of veg. Everything from start to finish was great. The staff were really friendly and could not do enough for you. Well worth a visit."
"A fantastic afternoon with beautiful scenery in a relaxed atmosphere, it was warm and cosy, food was great and the service was friendly and efficient. 
The old princess is now a new classy girl, the tables were beautifully set with cloth serviettes and lovely crockery.
What better way to spend an afternoon than being served fizz on a fresh sunny day, sailing a stunning river!"
"Whilst the view from the Teeside Princess will never be described as dramatic or stunning it is pleasant and relaxing. The commentary by Captain Chris is informative but humourous and the time simply went by without a glance at the watch ! 
The boat is warm and comfortable and the Sunday roast beef lunch with a hot pudding was impressive being presented under limited conditions. Worth a few hours of anyones time."
"We were invited to a celebration onboard. Wonderful weather, great food and company meant a memorable time. We met Chris (co owner), and enjoyed a chat with him. Appreciated the maps of the river to see where we were."
Contact Us
We have been offering our River Tees cruises for many years. If you'd like to book on one of our cruises or for more information, please don't hesitate to get in touch. One of our team is always on hand to assist.
Our Location
Stockton-on-Tees TS18 3BB, England